1
12+ PREMIUM CALCULATORS
Why settle for anything less than the best. Offer your clients some of the most powerful mortgage planning tools ever developed for mobile. Clients can easily do the stress test, calculate CMHC premiums, find the minimum down payment for a property, see land transfer taxes and FTHB rebates all with your brand on their phone.
2
LAND TRANSFER TAXES AND REBATES
We've mapped out land transfer taxes for every single province and municipality, added in FTHB rebates, foreign buyer taxes and newly built home rebates. All in one single app. Combined with our closing cost estimator, this feature is one of our Realtor's most favourite tools.
3
BEST PRE-QUALIFICATION TOOL IN THE WORLD
You have not seen anything like it. On the outside, it offers a polished UI with a solid UX that leaves you breathless. Inside, a powerful engine that gives your clients the maximum purchase price the can afford. It uses the latest mortgage rules, vetted by over 6,000 mortgage professionals. In the end, your clients get a beautiful PDF with all the details. Clients can then choose to share their report with you or just the maximum home price they can afford to purchase.
4
STRESS TEST TOOL
The entire B20 Guideline (aka Stress Test) is baked into your app with the up to date BOC rate. Users can further customize the stress test based on the property they are looking at and whether they plan to rent out a legal suite or occupy the unit themselves.
5
MORTGAGE RATES
Some companies make it an entire app, we see it was one feature. Your clients get access to a consolidated list of 2,000 mortgage rates from participating lenders. They can perform a comprehensive search with built-in filters for Purpose, Fixed/variable, Down Payment amount. With PRO, you can also partner up with your own Mortgage Broker and choose to show their special rates as well.
Special Features for Realtors...
To help you work better remote and improve client relation
...and many other Features
You get a personalized native mobile app on Apple App Store and Google Play Store supporting 7,000+ devices.
Premium Purchase Calculator that includes all mortgage insurance rules and the minimum down payment calculations.
Your clients can get pre-qualified and generate branded reports. You'll get notified and automatically receive all reports.
Stress Test with the full B-20 Guidelines and the best side by side comparison tool you have ever seen
Generate beautiful and branded Mortgage Summary and Comparison Reports with more details than you ever could
If you already have your client's info, simply run it through the Pre-Qualification Tool and find what their pre-qualified amount.
Dark Mode is ideally suited to low-light environments, helps to prevent eye strain.
Control the amount of details presented to you. Swipe from Basic to Advanced and view the information you need most.
Access your in-app Admin console to update your contact information and change the app's branding in real-time.​
Gain insight with daily download data and usage analytics, total count and daily history to view up to 90 days in the past.​
Receive push notifications & alerts when new users install your app or register their email on your app.​
A mini CRM where you can track who installs your app and contact your users via email, text or by phone.​
"Refer me" and "Share app" buttons where your app can further be shared by existing clients across their network.​
Connect with your favourite Broker Partner and automatically send referrals through your app.​
Advertise your profile to thousands of potential home buyers on the Canadian Mortgage App.​
Land transfer taxes and first time home buyer rebates anywhere in Canada.
We offer live technical support on the app for you and your clients as well as search able FAQs
Manage multiple scenarios for all your properties, share them, create reports and load them back on other devices.
Professionally translated to ​​​​​​French, Simplified Chinese, Spanish and Hindi. Your Clients will just love you for it.​
Choose from over 10,000 colour combinations and toggle between gradient and solid look to match your branding.
Your in-app Admin console lets you update your contact information and customize your app anytime.
We are continuously improving CMA to be the GOTO app for both mortgage brokers, their clients and their referral partners.
Personalized in 5 Minutes
No lengthy and pushy sales calls. No unnecessary setup time. 100% awesome.
Download Canada's #1 mortgage app and explore all the features for free.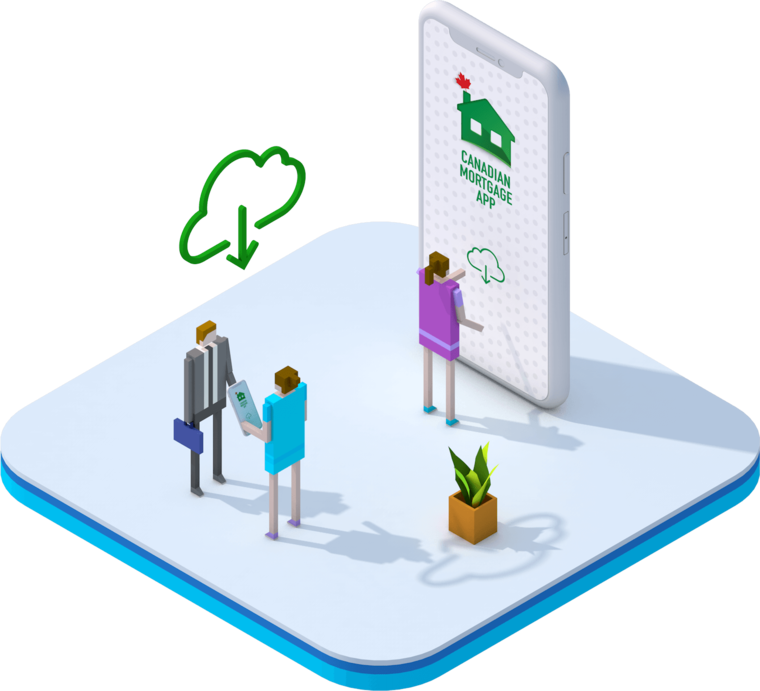 Complete the in-app subscription to customize the base app. You'll also get to choose a unique install URL and a beautiful web page that goes with it.
This is the new way to get referrals. Additionally, market your new app on social media channels, your website, and via email to old and new clients.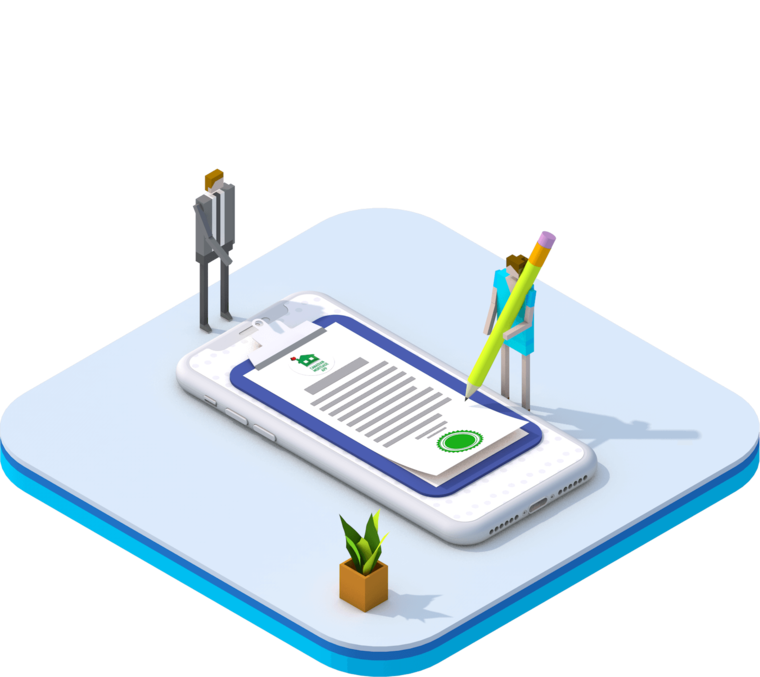 Watch your app to save time. Your clients can use it to answer their basic questions, budget better and even submit an application to you.
Having a Personalized app is super awesome but getting exposed on Canada's #1 mortgage app as a Local Expert is on a different level. We'll show your profile to thousands of local home buyers who use CMA on a daily basis.
Get your Realtor branded version of the #1 mortgage app in Canada
Quick, easy and accurate
Simply Powerful
User-friendly interface, super easy to use for you and your clients
Free training. You don't know how to promote your app? Don't worry! We'll help you market your app.
Make presentations to your clients, showing and comparing different scenarios.
Having your own branded app will give an extra "professional-looking" to your Business.
Get your branded version of #1 Mortgage App in Canada
As a PRO user of the App, you will be able to have branded #1 Mortgage App in Canada with your own logo and colours, add your social media profiles, and share it with your clients.
You would also so get your fully customized landing page with all your contact information, social media links, and links for your clients to download your app.
If you want to learn more about how to market your app to get more installs and leads click here.
Our clients love having up-to-date rates and the convenience of being able to calculate unto-date payments...​
...we must reach our clients on mobile and having an app is the ley to achieving that goal...​
Our clients have raved about our app and it has really set us apart from the competition.
[Bendigi] delivered a product that we and our clients are proud of.
I've gotten great feedback from clients and referral partners on the product!