A powerful new way to control
how much detail appears on the app. 
With the Advanced Payment Detail option, you can now control the number of details presented to you on the loan screen. Just swipe from Basic to Advanced and view the information you need most.
Inside of the purchase calculator, tap on the payments row and you will get to the loan screen.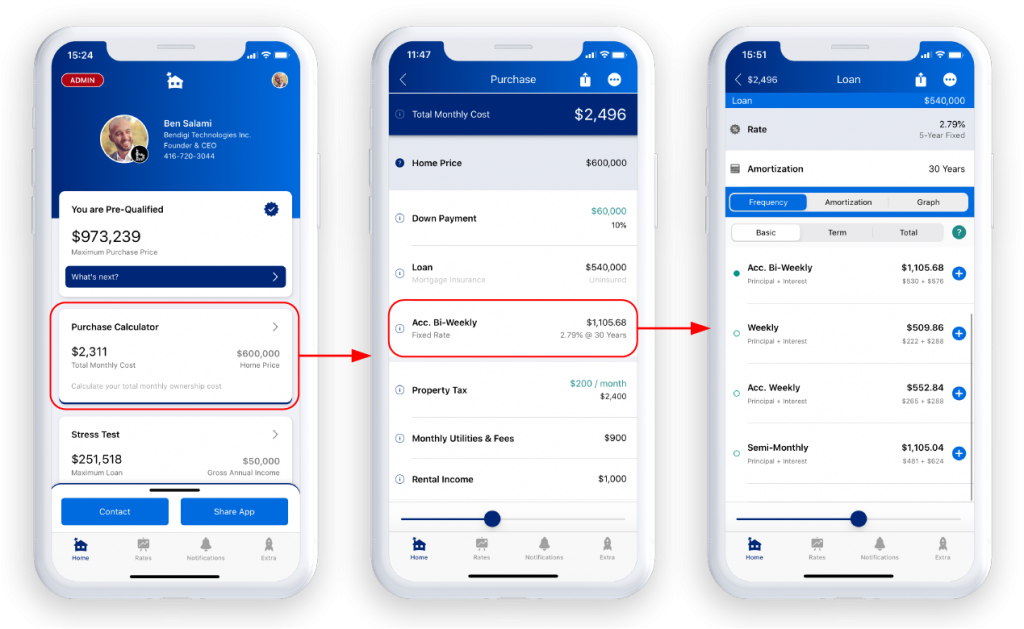 Simple view to compare all payment options in one screen. Modify interest rate, amortization and view calculations in real time.
In this view, you can also see how much of your payment goes towards principal and how much towards interest
Set the term and view interest and principal paid over the term. 
Quickly compare interest savings with this payment option and calculate how much of the principal is paid and what the balance of the mortgage will be at the end of term.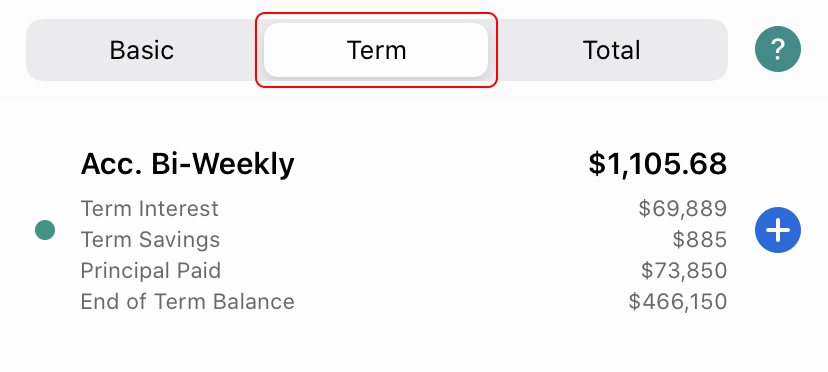 Understand how much interest will be paid over the life of the mortgage. 
Compare interest saving against other payment options and view how much time you save before the mortgage is paid.
Quick, easy and accurate
Simply Powerful