Stand out from the competition
Your clients and referral partners rely on mobile apps for travel, banking, or property search. Yet, when it comes to mortgages, they lack a trusted app that empowers them to calculate their purchase power, crunch numbers, and budget effectively. 
As their trusted advisor, they look to you to provide a solution.
Developing and maintaining apps can cost a fortune, and finding a development company with the deep expertise in the mortgage industry is a rarity. Without an accurate mortgage app that aligns with your brand, you will miss out on a valuable opportunity to effectively serve your clients and partners on their favourite device.
The ultimate mortgage app
Personalized to you
Offer clients a personalized mobile app that empowers them and simplifies their mortgage experience.
Exclusive Tools
Special tools designed for you that can also generate beautiful reports with just a tap of a button.
Lead Generation
Pre-qualified leads with verified contact info via real-time notifications.
Proven Technology
Featured by Apple 6 years in a row and Google's editor's choice as one of the 5 top apps for home buyers.
Technology is a huge part of a Mortgage Agent's Success. A mobile app is a component of that technology.

What I love about the Canadian Mortgage App is that it helps agents create a modern experience connecting with clients and referral sources.

Provides a personal Pre-Qualification for clients and gives them the piece of mind and the power to house shop while always knowing where they stand financially with the app.
The Canadian Mortgage App has been part of our recent success. It has empowered our clients and made the mortgage journey a hands-on experience they love.
We have seen great value in having an app! It's a fast and effective way for us to qualify clients in seconds + gives us another tool to continue to offer our clients exceptional industry-leading customer service.
When working in demanding markets with top Realtors, and our busy clients, using the Canadian Mortgage App to speed up the mortgage process and communicating quicker is a huge advantage.
The bottom line is to differentiate yourself in the market, and this app will help you do that in so many ways.
YOU WERE CALLED HERE FOR A REASON
Brokerage of the Year
(Gold)
Brokerage of the Year
(Silver)
Outstanding
Customer Service
Alternative Broker
of the Year
Excellence in Philanthropy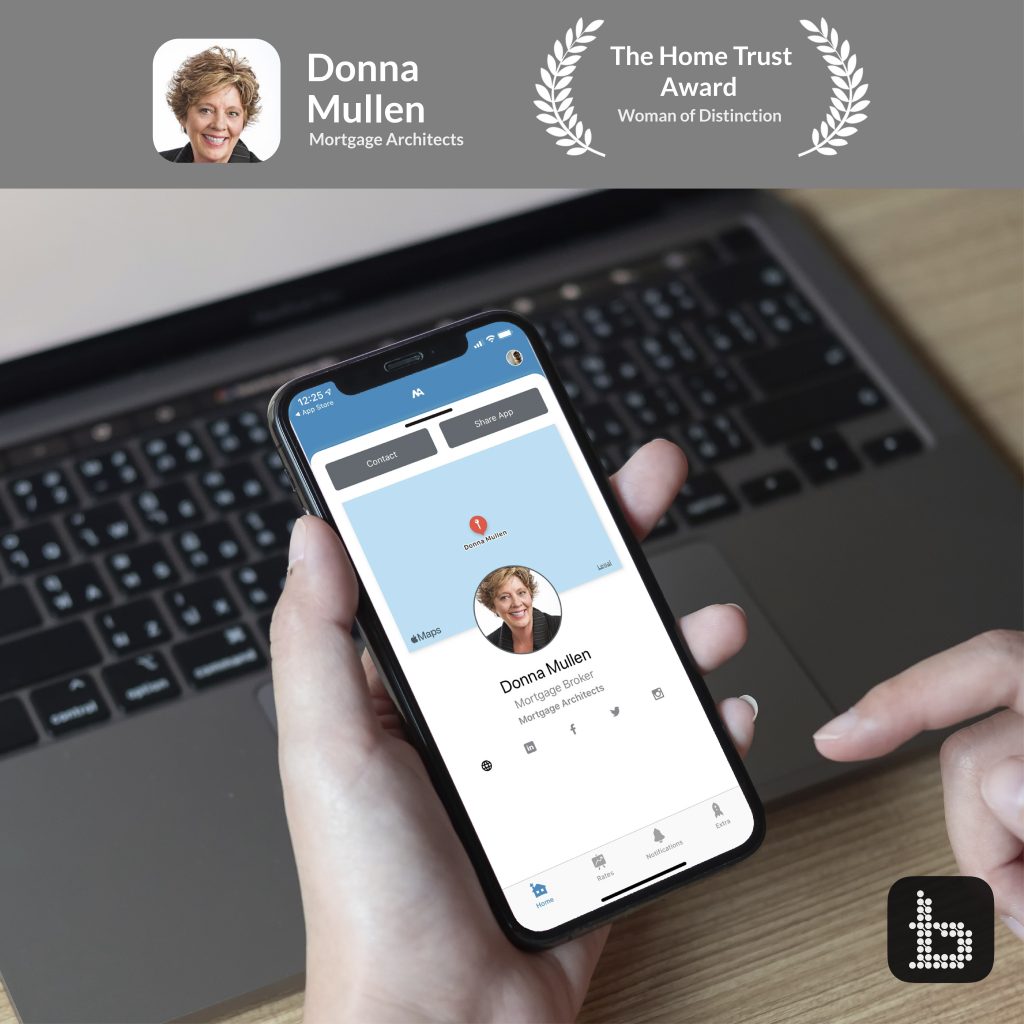 Digital Innovator
of the Year
The World's Best PreQual Tool
With rental analysis for 20+ lenders
Calculate the maximum purchase price with extreme accuracy, compare purchase power and share beautiful reports with just a tap.
Unlike anything you have seen
This APP is pure Gold!
Truly an incredible tool for Brokers, Agents and Clients alike,
We have had our app for over 5 years now and are still impressed. Our clients simply love the tools.
Live Reports that notify you when viewed
Generate reports with just a tap of a button. They are well-prepared, easy-to-understand and can effectively communicate complex data to your clients to allow them to make decisions without being overwhelmed.
So good clients will want to frame them
The mobile app and the new calculators are amazing time savers for running multiple scenarios. It's so much faster, especially when the clients have several properties. Then being able to email the client their report that summarizes all of their details in a time-efficient manner is amazing. I'm receiving lots of great feedback from clients!
Develop complex debt consolidation scenarios, analyze savings, break-even points, cash flow,  and close deals faster.
This feature alone will transform your business.
When it comes to refinancing it can be difficult for a broker to find the right tools. Now, any of our brokers can use our app to quickly compare scenarios easily, quickly and with confidence.
A mobile tool providing homeowners with a way to look at consolidating debt, budget planning, and saving them thousands of dollars, is the root of why this tool is so important.
EVERY PRO NEEDS A PRO APP
Feature rich, lightning fast, user friendly and accurate
Your app is native (not a web app) and therefore offers maximum performance and a premium experience. 
Gain insight with analytics and a mini built-in CRM where you can track who installs your app.
Get live in-app tech support for you and your clients as well as FAQs, video tutorials, and regular webinars.
Professionally translated to ​​​​​​French, Chinese, Spanish and Hindi. Your Clients will just love you for it.​
We are constantly improving CMA to be the GOTO app for both professionals, their clients and their referral sources.
Premium Purchase Calculator that includes all mortgage insurance rules and minimum down payment.
Your clients can get pre-qualified and generate branded reports. You'll automatically receive all reports.
Canada's first and most comprehensive mobile refinance analyzer is here. 
Stress Test with the full B-20 Guidelines and the best side by side comparison tool you have ever seen
Use this tool to quickly find an applicant's ratios, with easy indicators to maintain your limits. Add in Rental income rules and calculate like a champ.
Place scenarios side by side and change virtually any variable. View amortization tables and see differences over any term. Generate a PDF report and done.
Increase payments by 10%, 15%, and 20% or just any custom amount and instantly see the total interest savings over the term of the mortgage.
Go from basic to advanced with a single swipe. You'll be amazed by the number of details included in your app, including the Trigger Rate
Manage multiple scenarios for a client, share them, create reports and load them back on other devices. Your app syncs across multiple devices.
If you already have your client's financial info handy, simply run it through our Pre-Qualification Tool and in seconds share a personalized report with your client.
Sponsor your favourite Realtor(s) to have their own individually branded CMA and connect your PRO account to support them on all mortgage leads.
You are in luck. Being on CMA means that we will also advertise your profile to thousands of consumers who download our app directly from the App Store.
Easily generate and share professionally prepared Mortgage Scenario and Comparison Reports, right from the palm of your hand. 
Always know what is happening on your app. Receive push notifications & alerts when new users install your app or when a user completes your pre-qualification on your app.
Need to customize the rates your app displays? We automatically sync lender rates multiple times a day and you can pick and choose the lenders you work with, hide it all and further customize custom rates.
Have access to all your data anywhere anytime. Your in-app Admin console also lets you update your contact information and customize your app anytime in real time.
Have an online application pushing data into your CRM? Perfect! Simply, add your custom Apply link to your app and your app will point all your users and requests to your existing online applications.
Platform Integrations allow your mobile app to "talk" to other applications (like your CRM) and share important data in real time.
Blu
Brokeredge
Zapier
HubSpot
Zoho
ixact
MailChimp
Pipedrive
Salesforce
Google Sheet
Slack
Trello
All on your phone any time, any place
Download Canada's #1 mortgage app and explore all the features completely for free.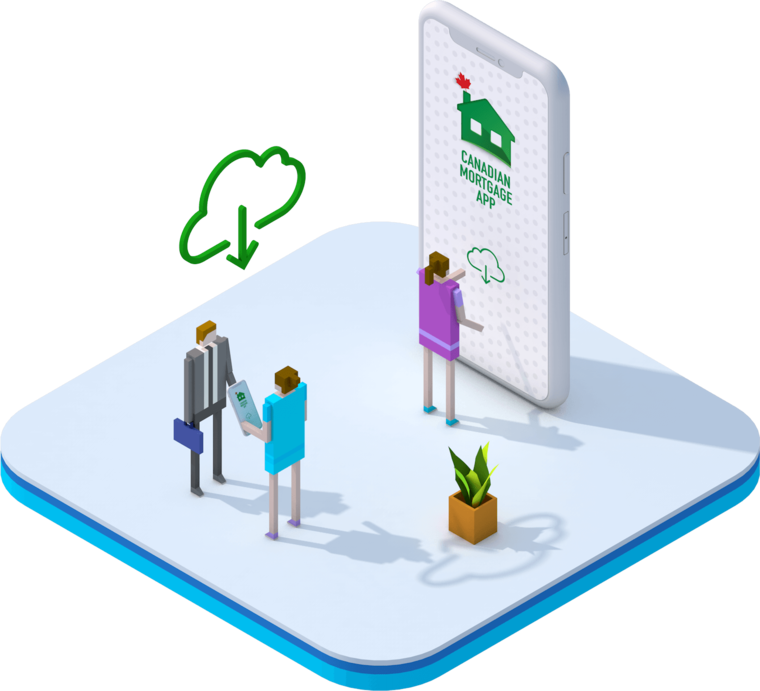 Subscribe. customize, personalize and make it your brand all on your phone.
Mobile is the modern way to get referrals. Send your app to the world, social media, add badges to your website and signatures.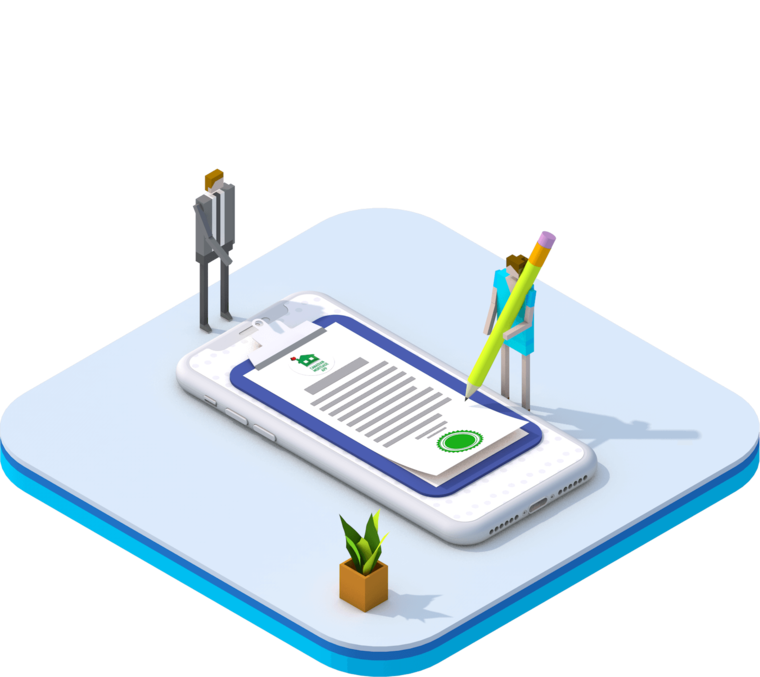 Watch your app grow with new clients, referrals and lots of time savings.
With PRO you'll get exposed on Canada's #1 mortgage app as a Local Expert.
ONLY NEED WEB
CALCULATORS?
Embed powerful web calculators in your website. Improve SEO, engage visitors and generate beautiful professional reports.
Quick, easy and accurate
Simply Powerful