Refinancing means renegotiating an existing mortgage, usually to take advantage of lower interest rates or accessing home equity. A client can also pay off high-interest debts and save thousands of dollars in interest. 
Refinancing comes at a cost that may or may not outweigh the benefits. Our simple to use tool helps you quickly analyze whether the savings outweigh the cost and exactly when and by how much.
It also lets you generate a professional report that is easy to read and understand by any client. 
1. Create a scenario
Use a step-by-step wizard or an express onboarding for power users.
2. Review Results
Review the break-even point, new payment, the interest, cash flow, and time savings.
3. Make advanced edits
Increase AM, match payments, or consolidate debts
4. Generate Report
Generate a professional report. Share a live link so you can continue editing the scenario.
Watch this helpful 37 min demo including Dustan's pro tips and review of the new Refinance Analyzer. 
Depending on your client's goal,  you can toggle between saving interest, lowering payment, or reviewing time savings. 
Consumers don't want to see your spreadsheet. Tap a button and share a live interactive report. Live reports allow you to edit the client's scenario on the phone without resending a new report.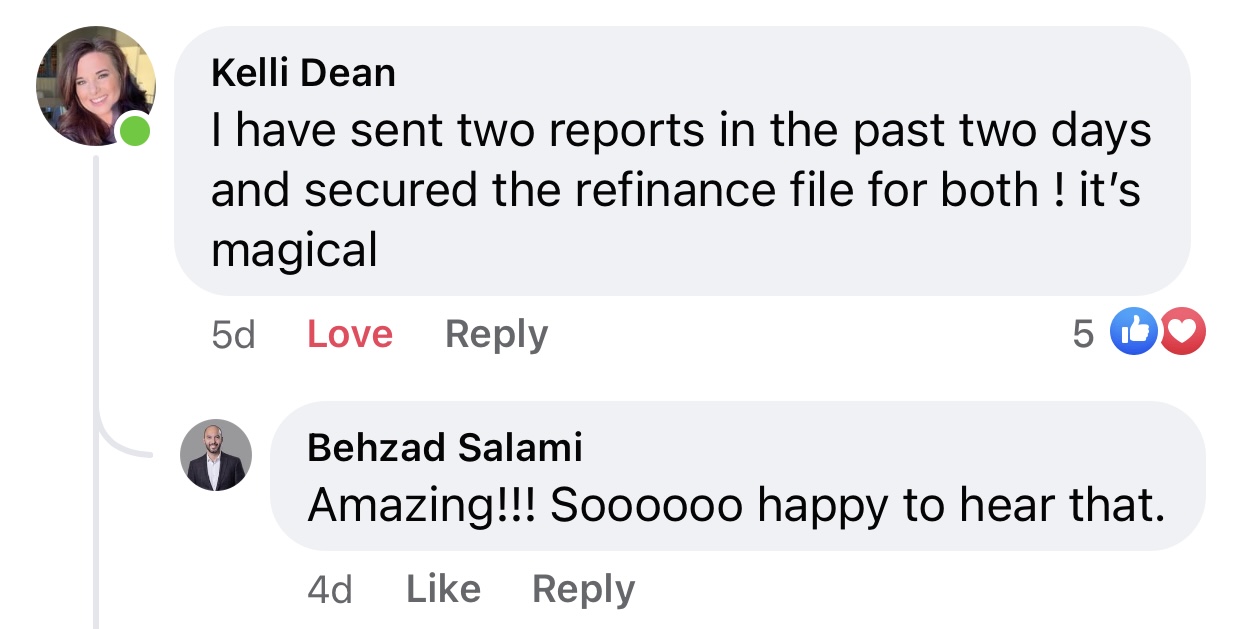 Proper Debt Consolidation
Add any debt. Secure or unsecured, interest-only or amortized, any payment frequency, and any compounding. Then choose to consolidate or deconsolidate. 
View the break-even point, find the optimal refinance rate and compute the maximum penalty that can still yield positive savings. All in real-time.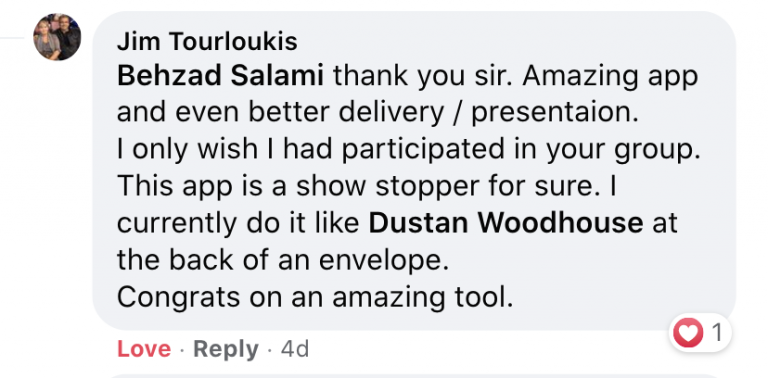 We have worked with top brokers in the country to identify the pain points of almost all refinance scenarios. The features below are just the beginning as we continue to offer more value to our PRO members.
Review the full list of features included
Quick, easy and accurate
Simply Powerful