Use the Canadian Mortgage App in your preferred languages. We currently support English, French, Spanish, Simplified Chinese and Hindi. 
To change the language, simply go to the extra tab and click on the language. You will then be provided with the different language options available and can change it in real time.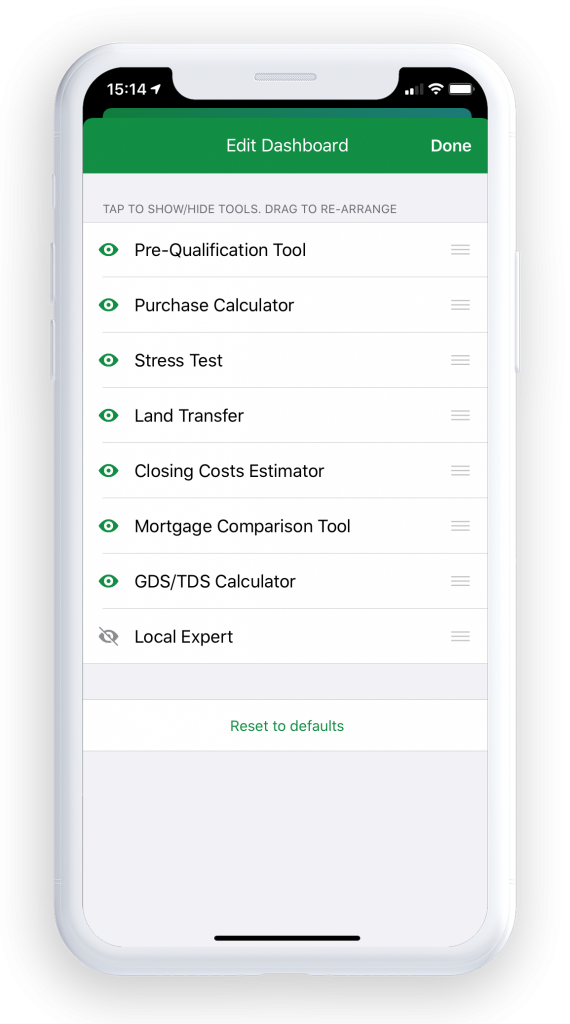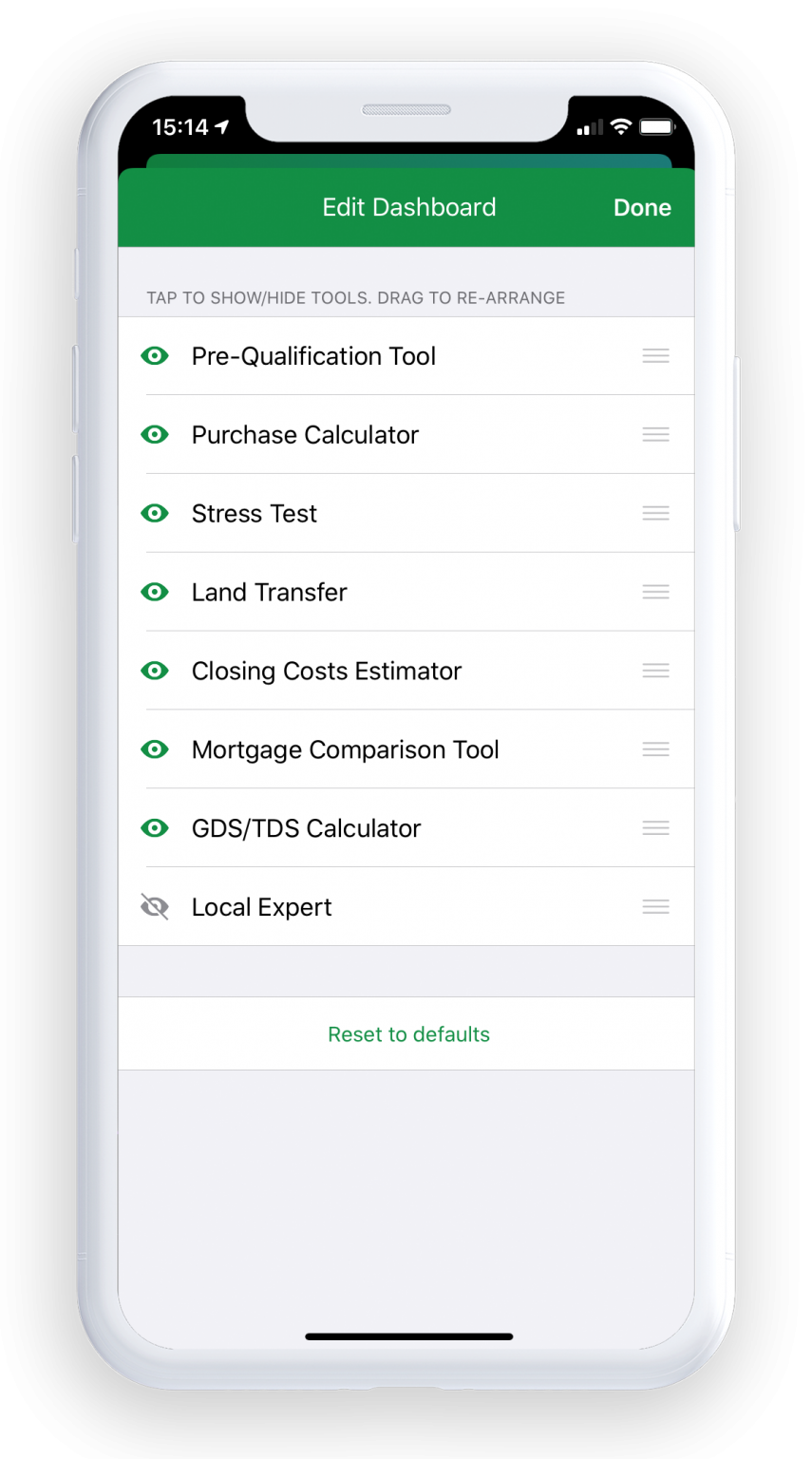 Keep your dashboard at your fingertips by reordering, showing or hiding your favourite tools.
In order to organize your dashboard, scroll all the way down in the main screen and tap on "Edit Dashboard".
Once you access the edit dashboard screen you will be able to show or hide tools and rearrange them the way you like.
Quick, easy and accurate
Simply Powerful