Online free courses with Ben salami
Earn Digital Marketing Skills To Boost Up Your Business.
With 18 years of digital marketing and customer experience expertise, I helped build and grow over 250 companies. In the constantly changing field of digital marketing, it is my mission to provide individuals and small businesses with the skills to master the critical tactics and strategies that will drive their business growth.
Grow your knowledge and stay ahead of your competitors
"Steve makes some of the best educational digital marketing content on the internet! His teaching style is approachable and thorough and I've learned a lot from him over the years."
"Working with Steve has been a fantastic experience. He was committed to helping us accomplish our goals. We saw an immediate 10-15% increase in leads."
"Steve is smart, charismatic and insightful! He has a lot of experience and shares his knowledge freely."
"Steve provided valuable information that our attendees could apply to their own social media practices, to help them grow their businesses and increase effectiveness."
This feature will change your life
In less than 5 minutes, develop complex scenarios,  analyze savings, break-even points, cash flow and time savings, consolidate debts, roll-in penalties and fees. 
Generate a beautiful report and share live links with a client. 
Analyze faster, close deals quicker, and most importantly, help your clients get better and more accurate results.
Get your clients Pre-Qualified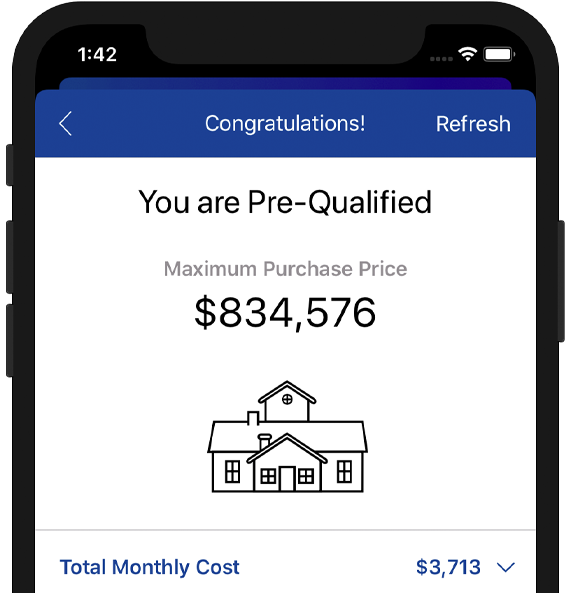 Offers clients an easy way to estimate the maximum purchase price they can afford.
Pre-Qualification On-Demand
Pre-qualification On-Demand allows PRO subscribers to pre-qualify their clients on their own device and generate a beautiful and personalized PDF report that is automatically sent to the client. Include your application link directly in your branded PRO App.
Control how much appears on the app
With the Advanced Payment Detail option, you can now control the number of details presented to you on the loan screen. Just swipe from Basic to Advanced and view the information you need most.
Extra Payment Enhancements
The new extra payment enhancements allow you to quickly increase payments by a percentage such as 10%, 15%, and 20% and instantly see the total interest savings over the current term of the mortgage.
Beautiful Reports for you & your clients
You get the same awesome information and a few other data points that we know you'll find super useful. Use your app to generate and send branded summary reports to your clients with the possibility of attaching a PDF along with it.
Promote Yourself Wherever, Whenever
Canadian Mortgage App (CMA) advertises experts (realtors and mortgage brokers) to thousands of local home buyers who use CMA on a daily basis.
An uber-like experience for Mortgages
The CMA referral program uses advanced mobile technology to connect hand-picked mortgage professionals with local home buyers who need professional advice, comparative lender search and creative solutions. 
Together you'll be stronger
PRO subscribers have the ability to connect their apps together and offer their mutual client a powerful combination of services.
A faster way to search your notifications
Increase the communication between you and your customers. This will result in higher retention, engagement and conversion growth.
Instantly received a notification on your phone when a new consumer downloads your app and when a pre-qualification has been completed.
Squeeze the best out of your app
Learn how to configure your darkmode, dashboard, languages…
Quick, easy and accurate
Simply Powerful