PRO is a subscription-based version of the Canadian Mortgage App (CMA) designed specifically for industry professionals, such as Realtors and Mortgage Professionals.
With PRO, professionals brand and customize the app, share it with their clients and referral partners. Clients then enjoy a premium mobile experience with powerful tools and ways to keep in touch with their experts.
Professionals also get access to advanced tools on their app and can advertise to 800,000 installations of the Canadian Mortgage App.
This will change your life
This feature will save you an incredible amount of time and, most importantly, help your clients get more accurate quotes.
In only minutes, develop complex scenarios, analyze savings, break-even points, cash flow, time savings, and consolidate debts.
Generate easy-to-understand consumer reports and close deals faster.
Unlike anything you have seen before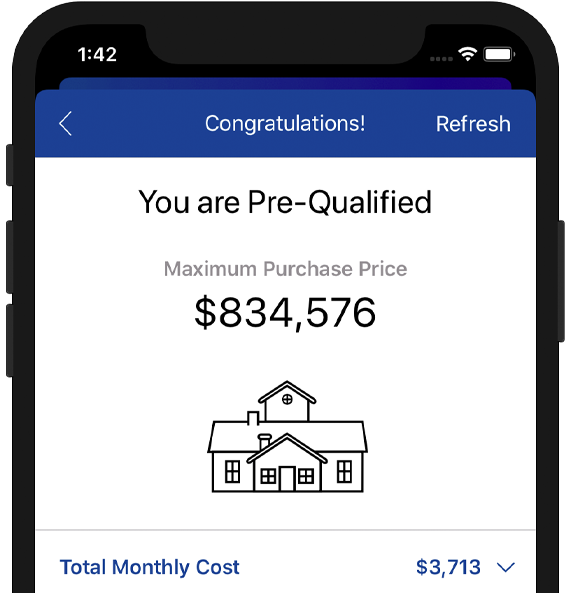 Offers clients an easy way to estimate the maximum purchase price they can afford.
Pre-Qualification On-Demand
Pre-qualification On-Demand allows PRO subscribers to pre-qualify their clients on their own device and generate a beautiful and personalized PDF report that is automatically sent to the client. Include your application link directly in your branded PRO App.
Control how much appears on the app
With the Advanced Payment Detail option, you can now control the number of details presented to you on the loan screen. Just swipe from Basic to Advanced and view the information you need most.
Extra Payment Enhancements
The new extra payment enhancements allow you to quickly increase payments by a percentage such as 10%, 15%, and 20% and instantly see the total interest savings over the current term of the mortgage.
Beautiful Reports for you & your clients
You get the same awesome information and a few other data points that we know you'll find super useful. Use your app to generate and send branded summary reports to your clients with the possibility of attaching a PDF along with it.
Advertise on 800,000 devices
Location based advertisement
Canadian Mortgage App (CMA) advertises experts (realtors and mortgage brokers) to thousands of local home buyers who use CMA on a daily basis.
An uber-like experience for Mortgages
The CMA referral program uses advanced mobile technology to connect hand-picked mortgage professionals with local home buyers who need professional advice, compare lenders or creative solutions. 
Together you'll be stronger
PRO subscribers have the ability to connect their apps together and offer their mutual client a powerful combination of services.
A faster way to search your notifications
Increase the communication between you and your customers. This will result in higher retention, engagement and conversion growth.
Instantly received a notification on your phone when a new consumer downloads your app and when a pre-qualification has been completed.
Squeeze the best out of your app
Learn how to configure your darkmode, dashboard, languages…
Quick, easy and accurate
Simply Powerful