Mobile innovation changing the game for brokers
The Canadian Mortgage App's CMA Pro add-on is bringing a whole new dimension to the mobile offering for Canadian brokers. Unlike earlier versions of the app, brokers are able to personalize CMA Pro and then easily share the app with clients and colleagues. 
Click here to read full article
Recognizing success in Canada's mortgage app market
After three years of non-stop work, the leaders at the Canadian Mortgage App (CMA) thought it was time to reflect on the steps forward that have been made. Ben Salami, founder of the CMA, decided it was time…
Click here to read full article
Why you need to embrace technology
Millennials expect to be able to conduct all of their business on their smartphones, including mortgage shopping, and in three years the Canadian Mortgage App (CMA) has become a staple of the nation's mortgage market. 
Click here to read full article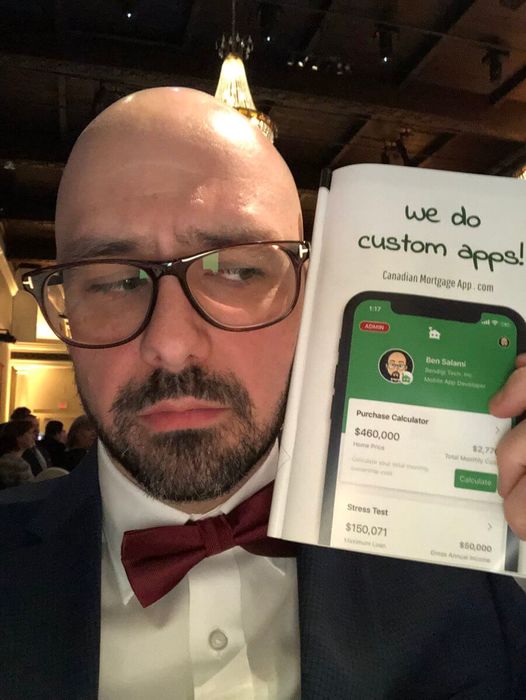 Brokers get access to pro app add-on
Building an app is not cheap. In fact, it can cost hundreds of thousands of dollars, which makes having a personal app unattainable for 99.9% of brokers. But a new professional add-on to the Canadian Mortgage App – CMA Pro – is changing that.
"We've significantly reduced the expense of having a personalized app for a broker or brokerage," says Ben Salami, CEO of Bendigi and the creator of the Canadian Mortgage App (CMA). "Brokers can now have an app presence that allows them to collaborate with clients, colleagues and the big banks. That's a huge advantage because millennials are less interested in using desktops and much prefer using their smartphones."
Click here to read full article
Sell your next mortgage…. On your phone
When Ben Salami was in the process of buying his first home he quickly grew frustrated. Salami, the CEO of Bendigi Technologies, was disappointed that he couldn't download a Canadian app that simplified the purchasing process and outlined all of the possible fees. Most people would simply accept the situation and navigate the home buying process in the traditional way, but Salami wouldn't settle for that. 
A habitual problem solver, he decided to build an app that would help change the way brokers and consumers manage the property purchasing process. The idea for the Canadian Mortgage App (CMA) was born.
Click here to read full article