We all know that the expenses, such as legal and administrative fees, associated with the purchase of a home can really add up and many first-time home-buyers underestimate the exact amount required. Normally, you would want to allocate about 3-4% of the purchase price for a resale home to cover Closing Costs. In addition to the Closing Costs, there are other expenses, fees or events that may require budgeting for when your house closes which can be very stressful to calculate.

The Canadian Mortgage App Team is here to save you the hassle and stress by creating a new feature on the updated version of the Canadian Mortgage App that helps you calculate all the unexpected Closing Costs that may sneak up on you. The Closing Costs screen allows you to calculate Land transfer fees, home inspection costs, the PST on CMHC (custom to each province) and much more.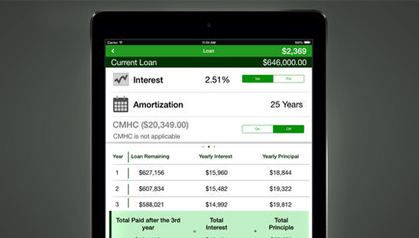 The Closing Costs screen is available for all iOS and Android users. Update the App now (if you haven't already done so) and calculate your or your client's Closing Costs and simplify the experience of buying a new house.
And remember that Sharing is Caring! So make sure you tell your friends and family about the #1 ranked Mortgage app.